Vale Capital is a private money lender that provides loans ranging in size from $300,000 to $15,000,000 to developers of non-owner occupied residential and commercial properties.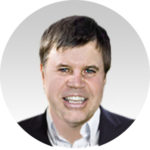 William Valentine / President, Vale Capital
Bill has 31 years of commercial, residential and multifamily brokerage, lending and development experience.
He began his career selling land and commercial buildings in Silicon Valley in 1985. After two years of graduate school, Bill worked for a series of multifamily mortgage banks, including EF&A, ARCS Commercial Mortgage, GMAC Commercial Holdings, Capmark (KKR/Goldman) and Citi Community Capital, originating in excess of $2.5 billion of multifamily loans, primarily through the credit enhancement of multifamily housing bonds. Bill began financing real estate borrowers with short term capital needs in 1996, both for his own account and in combination with outside investor capital. Additionally, Bill has both rehab and new construction development experience as a principal.
Bill is a graduate of Stanford University and received a Real Estate Development Masters Degree at Columbia University. He is married with two children.